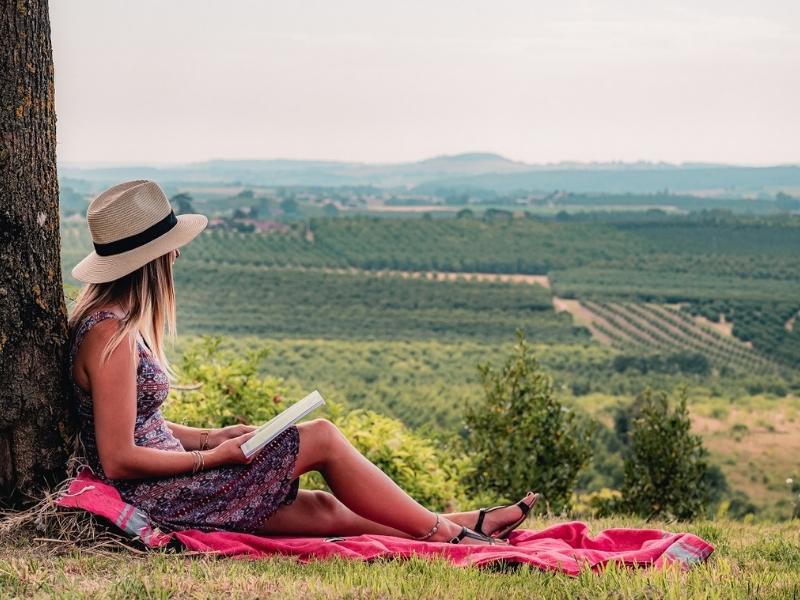 I do not throw my waste in nature, even biodegradable ones: a fruit may contain pesticides that could destabilise the biodiversity of the forest. Think also of the farm animals: do not throw anything in the fields!
I plan a responsible picnic and bring several bin bags to sort my waste. If I find any more on my walk, I collect them.
I respect the routes and access restrictions: I avoid trampling and erosion of protected and fragile areas, and I do not disturb the inhabitants, farmers, breeders and their animals.
I do not shout: in addition to disturbing local residents, this can frighten wild animals and make them flee.
I walk my dog responsibly: I keep my dog on a lead. I make sure that it does not disturb other walkers and local wildlife. I pick up his waste, which could transmit bacteria into waterways for example. This applies everywhere!
I do not pick plants, berries or flowers: they provide food for many animals (insects, herbivores, etc.) and some are even toxic!
I do not break branches, I leave dead wood on the ground and I do not trample it: it serves as a refuge for many species. It gradually disintegrates into humus and is part of the forest's ecosystem.
If I see a wild animal, I do not approach it: a mother who smells the scent of humans on her baby might abandon it.
If I want to observe animals, I take binoculars. There are even shelters set up to see the birds. I watch them from a distance and I do not try to touch them, I don't break their eggs. If they are disturbed too frequently, the population will dwindle and the survivors will seek another shelter.
As in the city, I do not feed the animals: our food is not at all adapted to their organism and certain foods (bread in particular, contrary to popular belief) can be toxic depending on the species.
---
Photographs : ©Lezbroz