⚠️Check the conditions of access: contact the places before going there. Follow the health regulations.
Swimming pools
There are two possibilities in Cœur de Bastides:
⏰ Monday: 3pm - 7pm, and Tuesday to Sunday : 10:30am - 12:30pm | 3pm - 7pm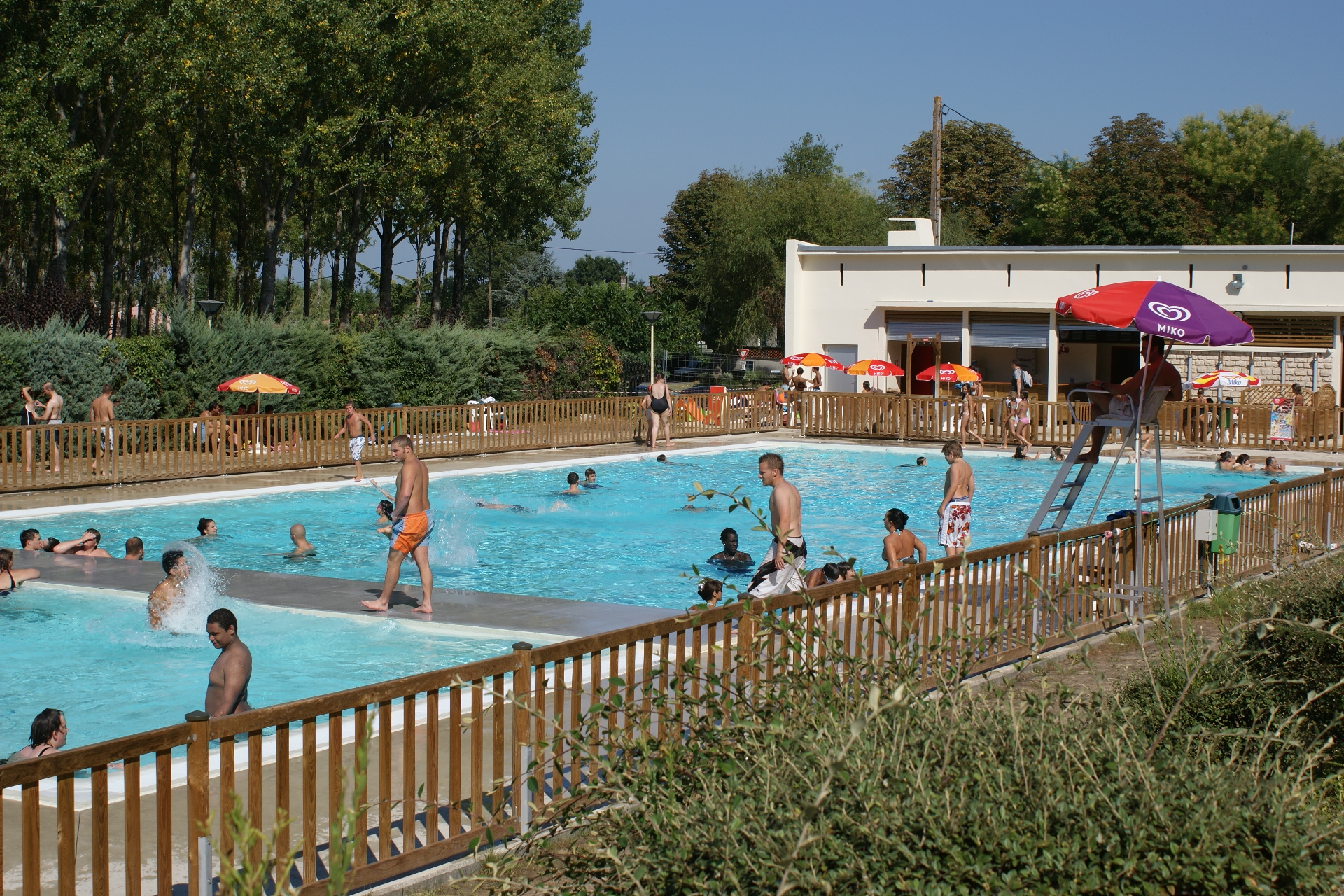 ⏰ Every day, 10am - 1pm | 3pm - 8pm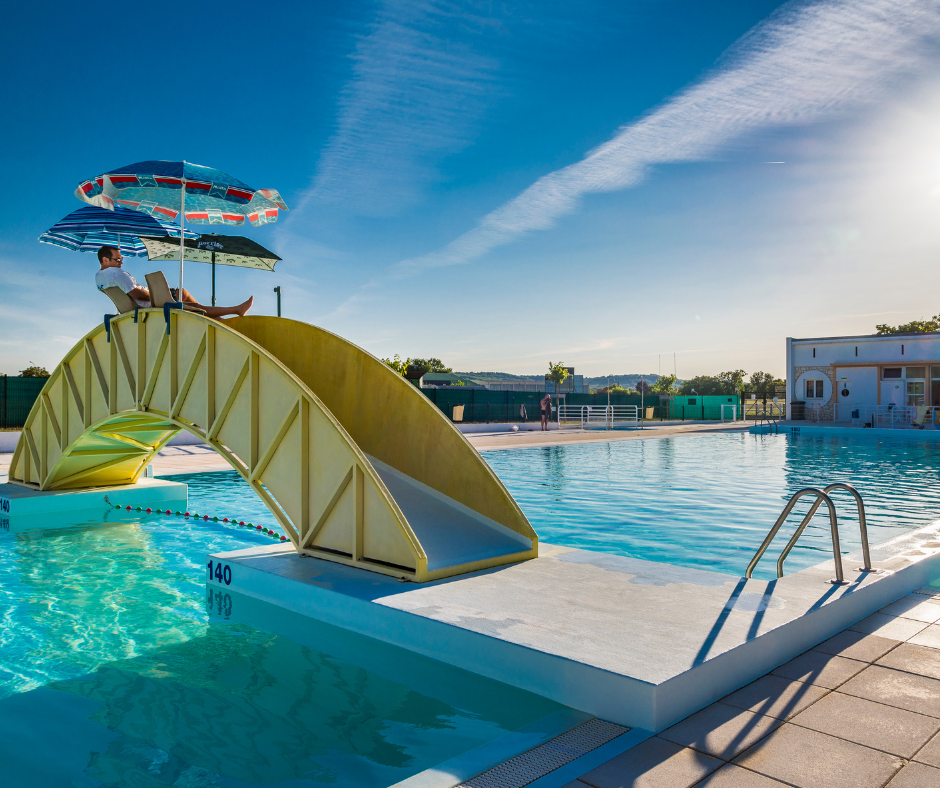 ---
Swimming in a natural lake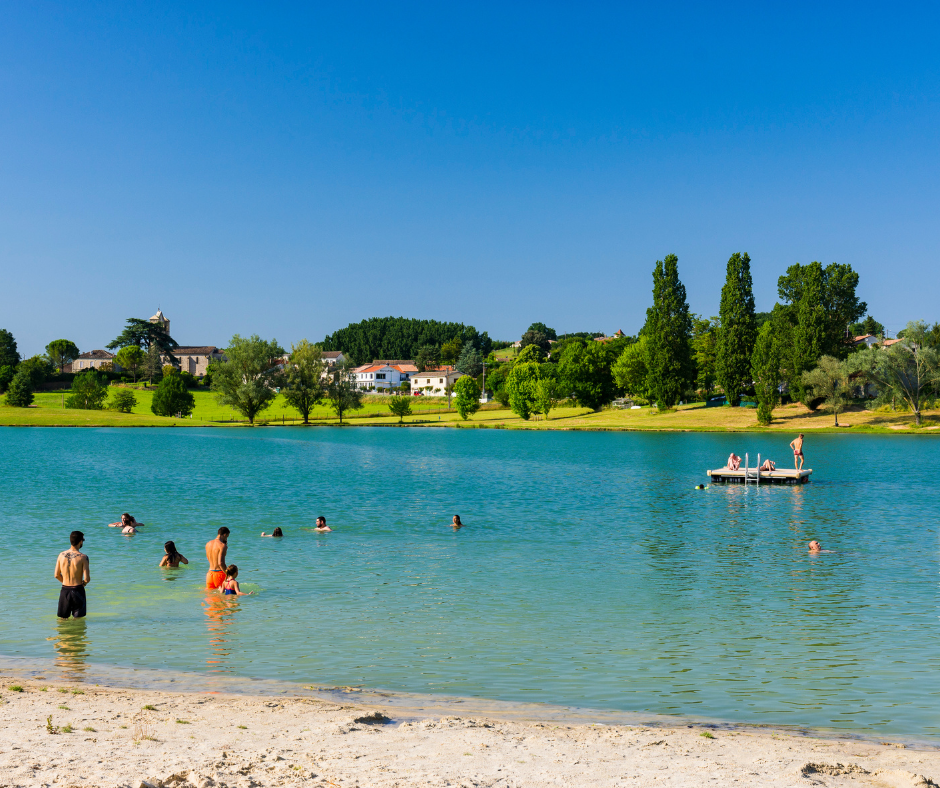 ⏰ Every day, 10am - 8pm | Supervised swimming 2pm - 7pm, from the 25th of June till the 31st of August. Paid access in the summer.
The only natural swimming area in the Lot-et-Garonne with the Blue Flag label!
You can swim at Lougratte, but not only that: there are also pedal boats, canoeing, fishing, tennis, beach volleyball... And something new this year: the inflatable water ride Karaïb Riders, which opens at the end of June!
You can climb from tree to tree at Parc en Ciel, but you can also enjoy the natural swimming area: the water is filtered by plants and minerals!
⚠️☎️ Booking required: +33 5 53 71 84 58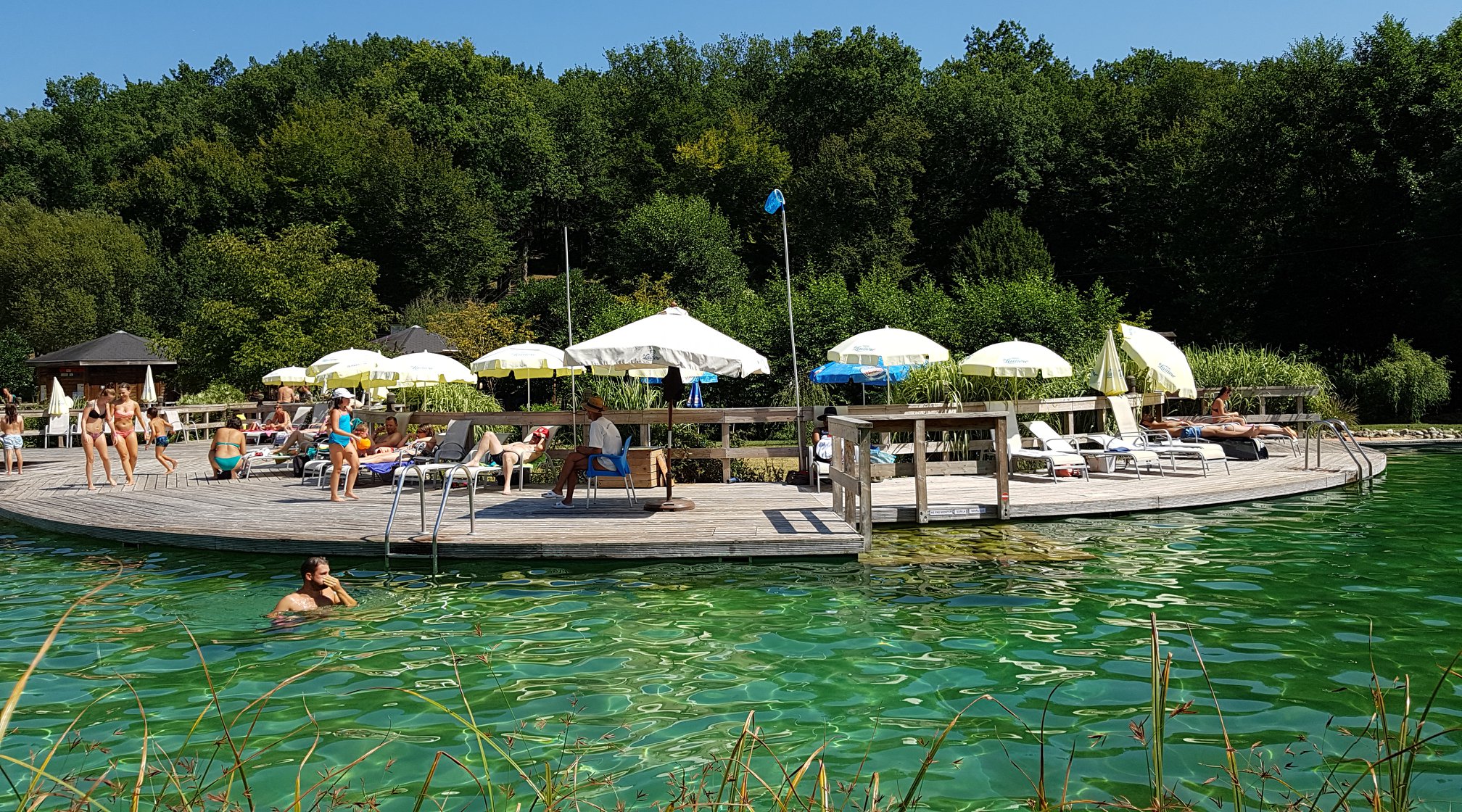 ---
Paddling, rowing, navigating...
Discover numerous water sports clubs and very friendly swimming spots, both on the Lot and the Dordogne! You will be supervised by professionals, for safe rides.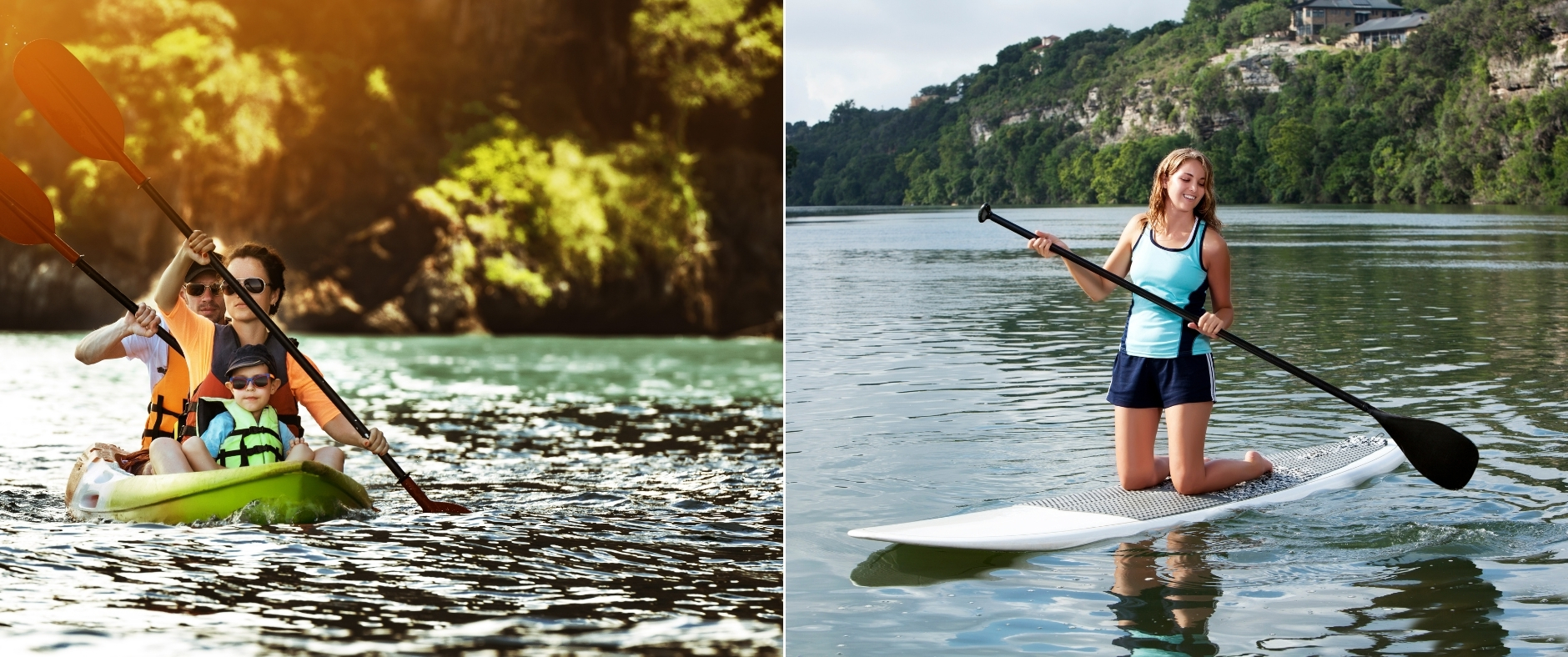 ---
Boat trips
Guided tour, lunch, aperitif on the quay, "Terroir d'un soir" discovery cruise: discover the Lot in a different way! Departure from Castelmoron-sur-Lot and Villeneuve-sur-Lot according to the dates.
---
But also...
Have fun in the Coeur de Bastides!